: 11 Things You're Forgetting to Do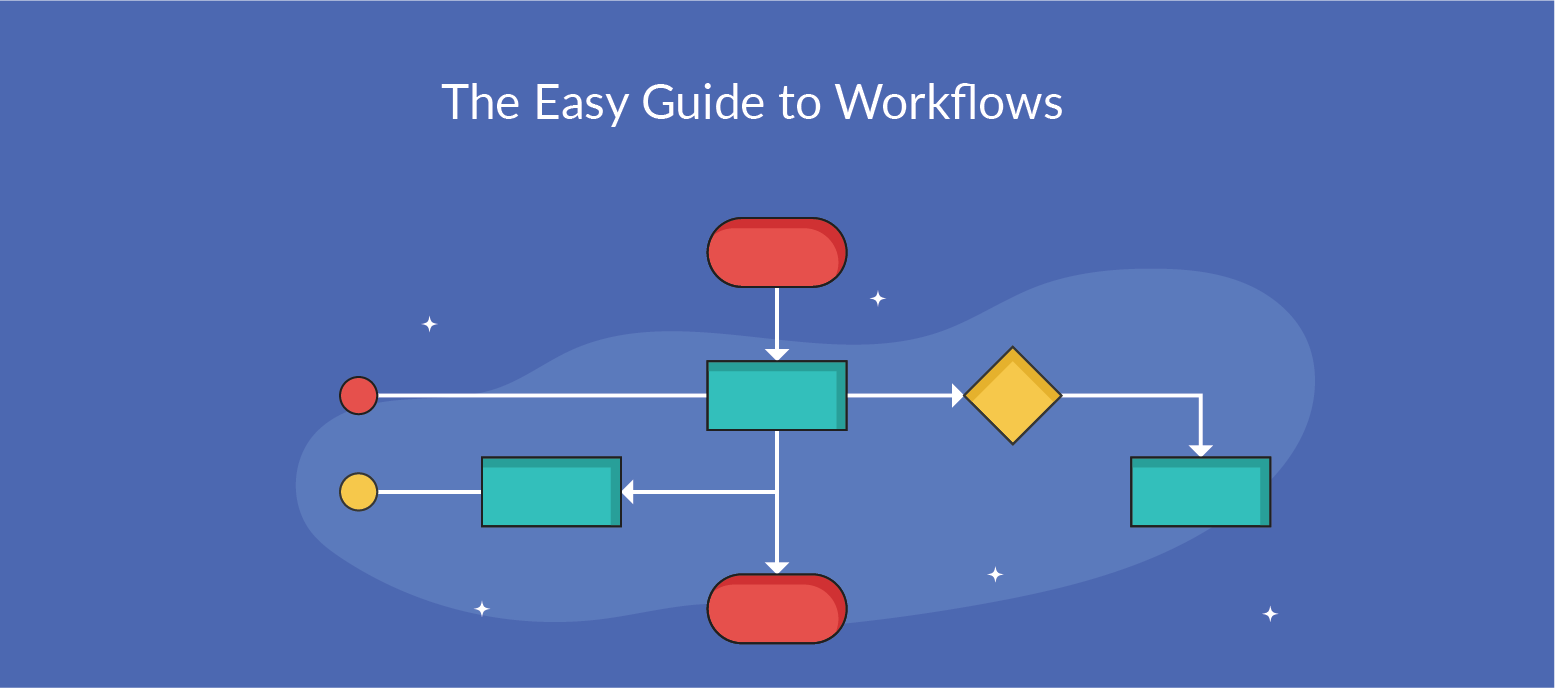 When it comes to being a business superhero, we like to consider ourselves your faithful sidekick. No matter what type of business you are looking to create and build this year it is important to understand the basics of great workflow management, and we are here to help.
Strategic workflows are a crucial brick in the foundation of your business because it is what determines how fast you are able to complete a task and get a deliverable ready for the customer. You might think you have already fallen into a flow with your job and you may think you know it all, but we can promise you that you don't.
Everyone can improve and everyone always forgets some of the most important parts of strategic workflows, hence why we are here to remind you. Follow these helpful tips and make sure that your business can thrive (and grow) even in these uncertain and testing times.
1. Complexity vs reward
The first thing people don't consider when coming up with a workflow plan is complexity vs reward. Let's say you have a list of tasks to do:
– Schedule social media posts
– Add new products to website
– Redesign branding
– Create ad for new products
Out of these 4 tasks, each has a different level of complexity and a different value to the business. Value and reward means which of these tasks will result in more sales and make you money? In this case, adding new products to the website and advertising them will do this. These tasks therefore will be prioritised. Scheduling social media posts is low complexity and fairly low reward, but due to low complexity, you can complete this task between others. Rebranding is high complexity and low reward, so you have to sit down to consider whether you should even do this.
The balance between complexity and reward is important to remember, and it will make a big difference to your workflow.
2. Communication
If a tree falls in the woods and no one is around to hear it, does it make a sound? What is the point in working on a project with your team if you don't communicate with each other and know where everyone is up to? When carrying out a project it is incredibly important for you to communicate with the other members of your team and know where everyone is up to. Download an instant messaging app for the computer to use during office hours,
3. Agile thinking
Agile is a project management methodology that you need to know about. Agile is a way of thinking and a way of life, and within business it can stop you wasting time on menial tasks and allow you to get sh*t done. Research the agile way of thinking and you'll soon see where you could make changes to your workflow strategy. A good strategic planning process can optimize the efficiency of your workflow process.
4. Create a Handbook
What would happen if you suddenly were rendered unable to work tomorrow? Would the other members of your business know-how to pick up your work and run with it? If the answer is no, you are forgetting a crucial step.
Every member of your team should create a handover handbook for their role in the business, a document that explains their role, what they do and generally how to do it. This will ensure that if people leave the business or go on holiday, someone will be able to read the document and fill in. This is a huge deal with workflow because you will be able to keep up the pace even during the summer holiday period when half of the office goes to greener pastures.
We use tools like cursive.io and screen recording tools like storyxpress to get these done in our company. We even establish general standard operating procedures a workflow template to help people get started in understanding how we work.
Remember to also go back and review these workflow systems regularly – we conduct a quarterly workflow analysis to ensure we keep everything updated.
5. Have Contact Points
Every business should have a point of contact for queries. For every department or the business, you should have 1 person who is the point of contact when others have a question. This will ensure that when work stops due to confusion or obstacles, every employee has the ability to solve the problem themselves without coming to you and stalling operations.
6. Reassess Your Audience
When you first created your business you will have researched your target audience. What you might forget to do is reassess your audience now and again to ensure that your business still aligns with them. Knowing who you are selling to is more important than anything else, so don't just assume your audience will remain the same for eternity.
7. Follow Trends
Trends are the backbone of social media and marketing, and when you hit a trend wave, you should ride it gracefully like a pro surfer instead of crashing and letting the wave rise above your head.
8. Have Regular Updates
Please for god's sake, don't become one of those businesses that has meetings about meetings about meetings… but do catch up once in a while with your team. Once a week or so you should sit down on a call or in-person with your team and discuss progress, issues, and plans. This ensures that everyone is on the same page and the project continues to run smoothly. It also provides greater accountability – and ensures the measurement of KPI's are as accurate as possible.
In our company, we even discuss cash flow – review our revenue and take a high level view of our organization during these meetings. As a business owner, these analytics are cruicial to understanding the current status of your company.
9. Understand The Competition
When keeping your eye on the market, you should also keep an eye on the other businesses that are competing with you. From a workflow point of view, seeing a competitor suddenly gain success might cause you to find out what they have done to gain their success. Most of the time you can gain inspiration from similar companies and help grow your own.
10. Get Rid of Fluff
If you have a workflow board with 20 tasks on it, it is time to sit down and decide how many of those tasks are actually worth your time. Use the complexity bs reward system to eliminate the fluff and leave yourself with only the most crucial tasks.
11. Work Smarter, Not Harder
The most important thing to remember if you want to create a good workflow strategy is to work smarter, not harder. If you can find ways to make a task easier for yourself, don't hesitate to take the opportunity! Onve you've defined your workflow and followed all the previous steps, it's time to incorporate workflow automation. Automated processes can be applied to things like social media, operational efficiency and your team's workflow.
A good project management tool would be at the center of automating your business workflow.
The Ultimate Guide to
Check out this free resource – it expands on the ideas of this article.
At Masterly, we see you as the superhero and we make it our mission to be your sidekick as you aim to grow your business idea from a concept into one superhuman force that can't be reckoned with.
So suit up, business owners talk next time! Your Masterly Team
At Masterly, we see you as the superhero and we make it our mission to be your sidekick as you aim to grow your business idea from a concept into one superhuman force that can't be reckoned with.
So suit up, business owners talk next time! Your Masterly Team